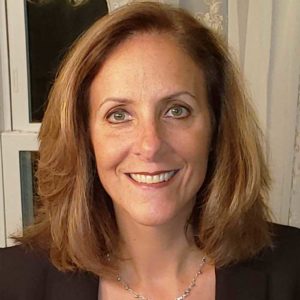 Lauren Markon, MS Counseling
Certified Career Services Consultant
I have worked as a Career Services Professional for the past 20 years and have a broad range of experience. I specialize in customizing targeted resumes and developing strategic LinkedIn profiles that will give you an advantage against the competition in your search.
I truly love what I do and am continually inspired by the clients I work with daily. I gain personal satisfaction from seeing others succeed in their careers as I have in mine.

"Choose a job you love and you'll never have to work a day in your life"
– Confucius
I am currently employed with Montclair State University as a Career Advisor and Employee Relations Specialist in the College of Science and Math. Previously, I have held multiple positions in various Higher Education institutions, such as Pace University, Pace World Trade Institute, Fordham University, Fairleigh Dickinson University, and County College of Morris.
In addition, I have consulted with the renowned Right Management Outplacement, as well as taught workshops for numerous nonprofit organizations such as NCJW, JVS, Kushner, and Golda Och Academy. I have advised an array of diverse clientele of all socioeconomic backgrounds, and have worked with executives of all levels.
I have worked with 100's of clients, from CEOs to Middle Management, to Returning to Work Mothers to Entry Level College Students. In addition, I have assisted both students and adults on the autism spectrum, who may struggle with navigating the interview process and building relationships within the office, and have experience working with Vets applying to civilian jobs after returning from service.
I offer a range of professional career services such as Resume Development and Revisions, Networking, Career Coaching, LinkedIn Profile Development, Career Workshops, Interview Skills, Customized Cover Letters, and Tailored Thank You Letters.